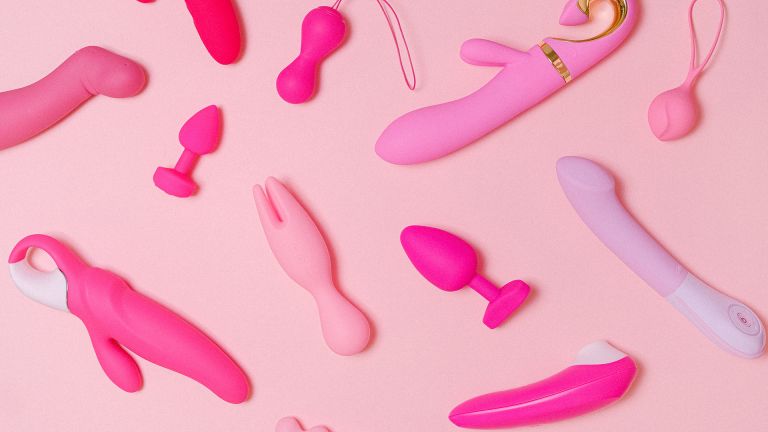 If you're looking to add a little excitement to your sex life, you might want to consider using some sex toys. There are all sorts of different sex toys available, so you can find one that is perfect for you and your partner!
Sex toys can add a lot of fun and excitement to your bedroom repertoire. They can help you explore new sensations and experience pleasure in new ways. Whether you use them on your own or with a partner, sex toys can help you add a new level of pleasure to your sex life.
There are all sorts of sex toys available on the market, from vibrators and dildos to anal beads and cock rings. With so many options, it can be tough to know where to start. The best way to find out is to explore and experiment. There are no "right" or "wrong" sex toys – it's all about finding what works for you. So don't be afraid to try something new – you might just find that it brings you more pleasure than you ever thought possible.
While it is very simple to jump online and start buying sex toys, there are some things to be careful of when purchasing them. For one thing, make sure to buy from a reputable source. There are a lot of cheaply made sex toys on the market, and these can be made from unsafe materials that can cause irritation or even injury. In addition, be sure to clean your sex toys before and after each use. This will help to prevent the spread of bacteria and keep them in good condition. And finally, but most importantly! Don't mix silicone-based lube with any sex toys made out of silicone, this will break down your sex toys and you'll notice them deteriorating very quickly, opt for a water-based lube instead.
Sex toys can be purchased in a variety of places, both online and offline. If you're looking for a more traditional shopping experience, Sex shops are a great option. These stores typically have a wide range of products, from vibrators and dildos to bondage gear and lingerie. However, Sex shops can be somewhat intimidating for first-time shoppers, so you may want to consider buying your toys online. Many reputable retailers sell sex toys, and you can often find better deals and selections online than you would in a brick-and-mortar store, however you give up that in-person touch and feel that you may prefer.
Of course, if you're feeling particularly adventurous, you could always visit your nearest brothel. While the selection of sex toys at most brothels can be relatively limited, it can be a fun and exciting way to purchase your toys! Plus you'll be speaking with experts in the sex industry who can happily give you some tips to get the best use out of your new toys, while you're there why not make a booking and test them out! Whatever route you choose to take, there are many great options available for purchasing these.
So what are you waiting for? Go have fun and experiment with some new sex toys. Be sure to do your research before making a purchase and be mindful of the things that work best for you and your partner. With so many options available, there's no excuse not to add a little excitement to your sex life!